Dear Artfriends!
In this newsletter it's all about the Sculpture garden around Yvonne's studio in Nijlande.
1. SCULPTURES IN OUR GARDEN.
We cordially invite you to visit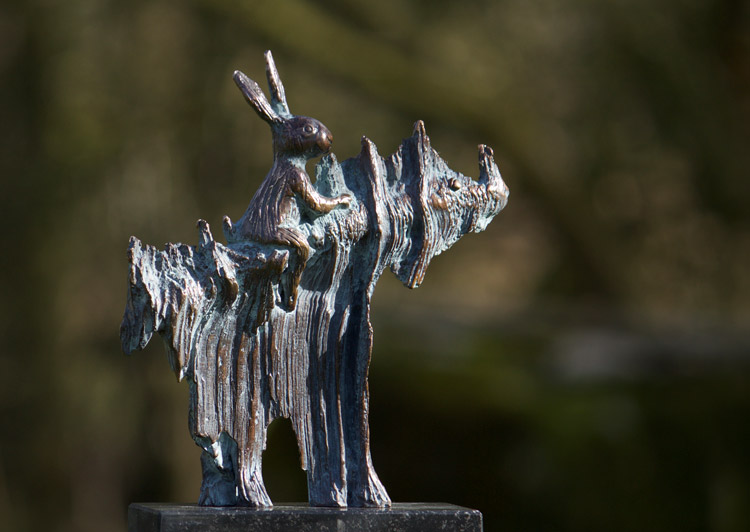 the one and only Sculpturegarden for this year. It takes place from Ascension day 14th till Sunday 17th. Daily from 12pm-5pm around Yvonne's Studio in Nijlande, Holland.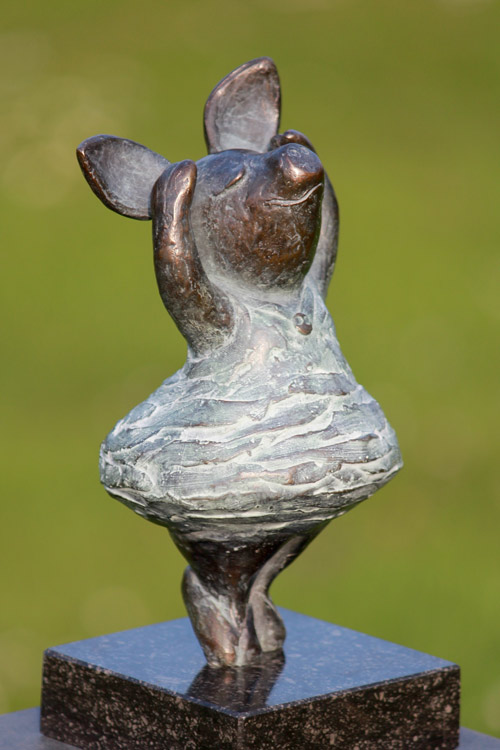 Outside, between our house, the metal workshop and the studio we'll show nearly one hundred sculptures, all by Yvonne's hand. Inside the gallery you will find the smaller works and the art of our guest Greetje.
Yvonne created
approximately 20

new works since last year. More and more of her sculptures are based on finds from nature, like old pieces of wood. At the right above a picture of 'Where do we Go'. At your left Zwaantje. (Cygnet)
2. MUSIC.
This year Yvonne Scholten and Charlie Poppen (Duo Cortés) will sing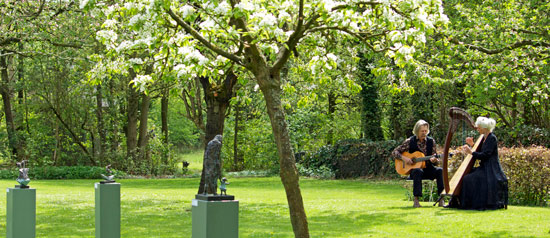 again, accompanied by guitar and harp. You can hear them daily play. We hope for good weather and lots of blossoms in the orchard.
3. JEWELRY.
On Ascension Day and on Friday,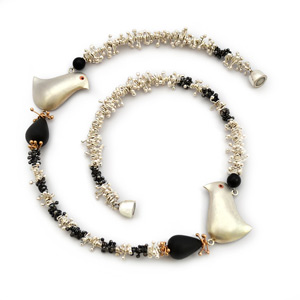 Goldsmith Greetje Sieders shows you her jewelry in the gallery. On the right: necklace 'Two Birds'.
4. PRESS
Two articles about Yvonne were published in Dutch this month.
* the paper 'Kunstkrant Nederland'
and
*the glossy Villa de'Arte
. The Avocanoes, discussed in this article, have already been sold out.
Come
along and enjoy:
May 14
t
/
m
17
daily between 12:00pm and 5:00pm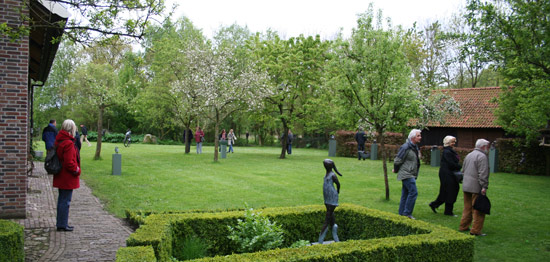 5. WEBSITE.

After 14
!
years
we have changed the
salmon-colored
background
of this website
in
gray.
We
'd love to hear
what you think about
it.
We
also appreciate
other
comments about our
website
,
because we
are going to build
a new one this year.
6. SPREAD THE WORD.

Forward this e-mail to a friend!


We hope to see you soon!

Yours,

Yvonne & Henk
Yvonne Visser & Henk Mellema
Nijlande 19,
9452VA NIJLANDE (NL)
+31 (0) 592 243 294
Henk GSM: +31 (0) 6 419 32 911
info@yvonnevisser.nl
www.bronzen-beelden.nl
www.art-melvy.com
Find us in Google Maps:
Unsubscribe * * * Subscribe